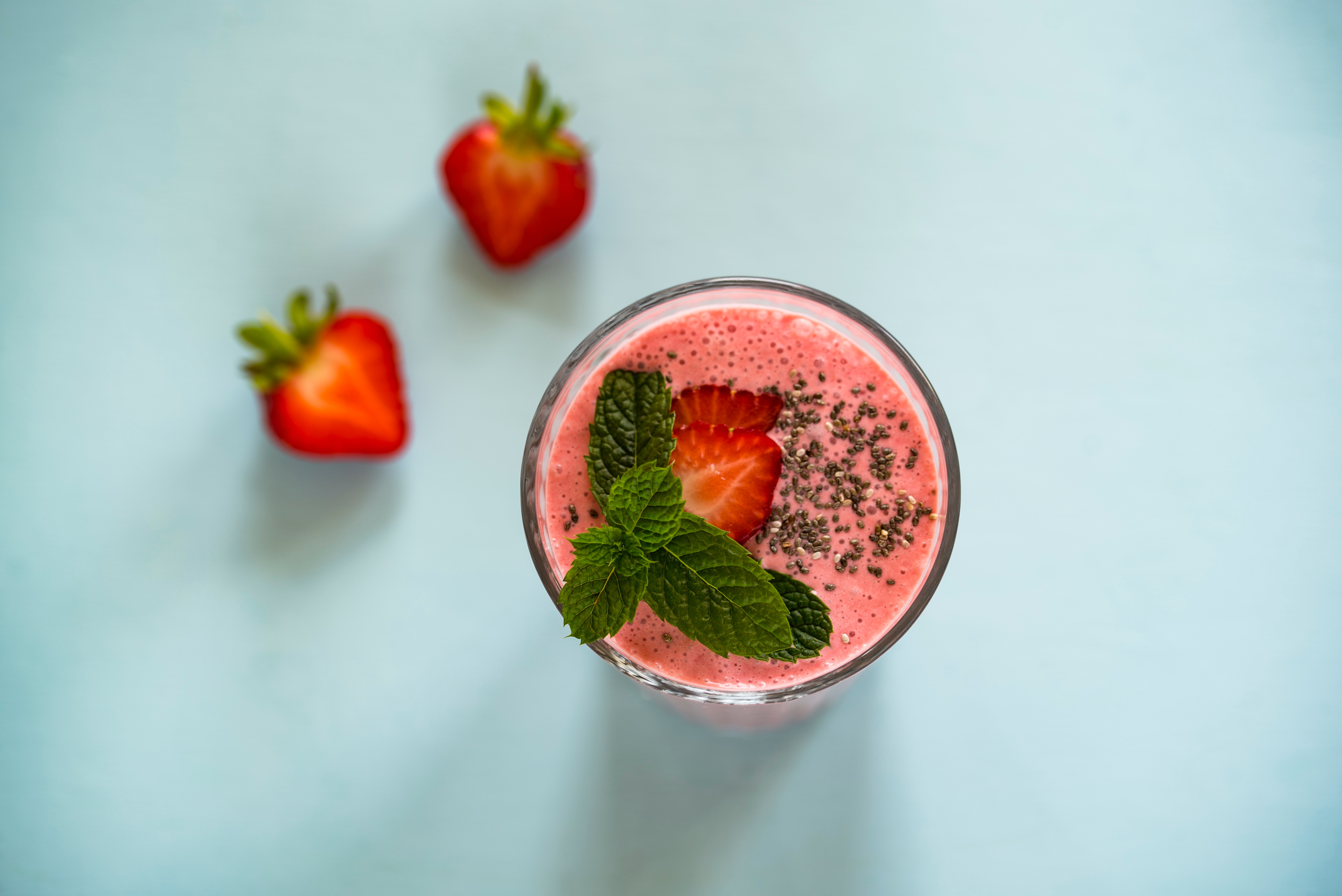 Summer Strawberry Smoothie
Try this delicious, nutrient dense smoothie to cool off while adding variety to your diet this summer.
Food variety is important as it helps maintain a healthy and interesting diet ,while providing a range of different nutrients to the body. Eating a variety of foods promotes good health and can help reduce the risk of disease. Try adding local fresh strawberries to your smoothie. Eating local food is fresher, healthier and tastes better, because it spends less time in transit from farm to plate therefore, losing fewer nutrients and reducing risk of spoilage. In addition, buying and eating local reduces our carbon footprint, saves our greenspaces and supports local economies.
A balanced smoothie contains a protein source, healthy fat, fruit, veggie and a liquid. Additional sweeteners such as maple syrup, honey, dates can be added. Protein sources can include protein powder, chai seeds, hemp hearts, Greek yogurt. This smoothie can be eaten from breakfast or a snack. HAPPY DRINKING!
• 1 cup fresh or frozen strawberries
• ½ ripe avocado
• 1 tbsp. chai seeds
• 1 tbsp. cocoa powder
• 1 ½ cup almond or coconut milk
• ½ tsp. vanilla
• 1 tbsp. raw honey (optional)
Blend altogether in a high-speed blender and enjoy.
Yeids – 2 cups.
Enough for a complete breakfast serving or two snacks.