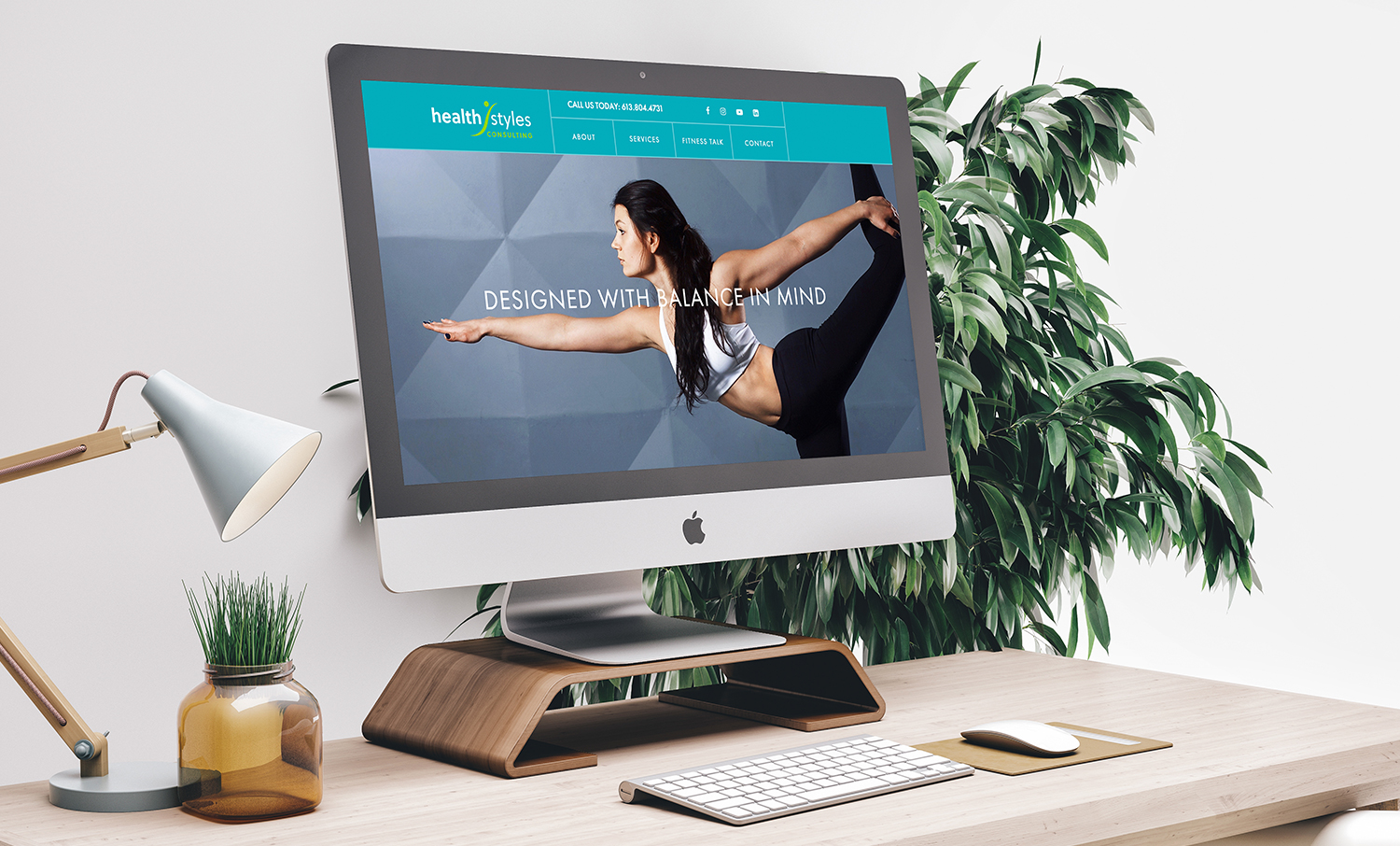 The NEW HealthStyles Consulting!
Our philosophy "Designed With Balance in Mind", fosters a holistic approach to fitness with wellness. We are so proud to continue to serve and help the Ottawa community reach their health goals for nearly two decades. HealthStyles Consulting is committed to customizing the needs of our clients through corporate fitness initiatives as well as individual and group training.
It was important for us to work with a company who understood and valued our culture. Working with Ottawa-based marketing and design agency TRUEdotDESIGN was the perfect fit. They helped us launch a new brand identity including new logo, design collateral, and this fresh new website!
It was important that our clients have easy access to the information they need, and also have the opportunity to view training schedules at a quick glance through the integrated online system, MindBody.
We're not stopping there. There's so much more we look forward to sharing with you! Follow us for fitness and wellness tips, videos, and more on social media! We're on Facebook, YouTube and Instagram.
Happy surfing!